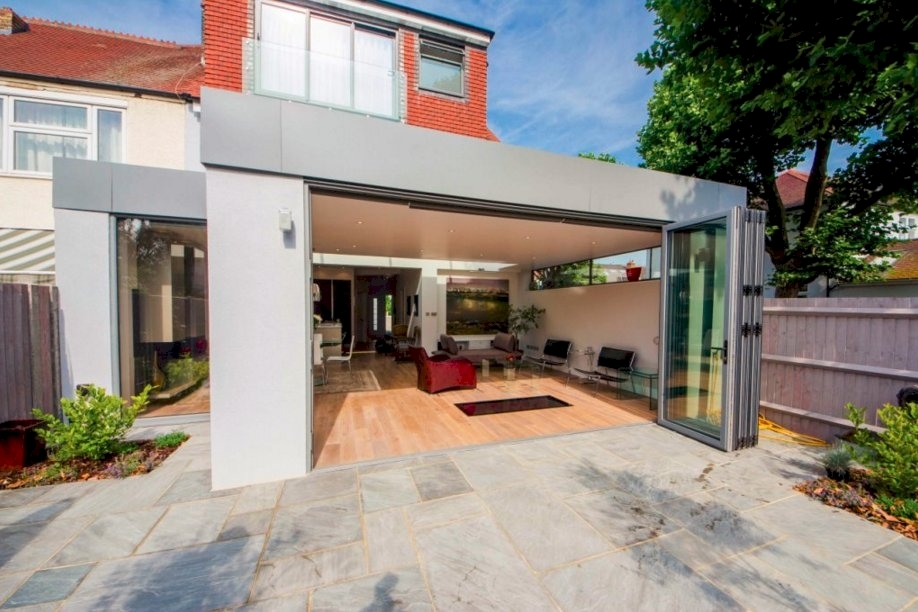 Modern House Extension & Loft Conversion in Barnes, London
Our valued customers in Barnes, London decided to add extra space to their 3 bedroom house by extending the ground floor and converting the existing loft. The result was an additional 2 bedrooms and a modern, light-filled area on the ground floor.
This project was a true transformation for our valued customers in Barnes, London. They wanted to add extra living space to their 3 bedroom home and decided to go for both a house extension and a loft conversion. DPS Ltd. was able to successfully create an additional 2 bedrooms by extending the ground floor and converting the existing loft.
The ground floor extension was a great decision as it not only added more space, but also brought in a lot of natural light. The contemporary design and use of materials, such as the tiled patio and modern furniture, really helped to create a wonderful area full of light and space.
In addition to the ground floor extension, we also took on an interesting task of building a wine cellar for our clients. This was a smooth process thanks to our team's expertise and attention to detail. We also installed a beautiful glass banister, grp roof, and electric gate, as well as completed some landscaping in the garden. Our carpenters even created a stunning oak wood walk-in wardrobe for the clients.
Overall, this project was one of the most complicated we have ever had, but it was also one of the most rewarding. We left the house completely transformed and our clients were thrilled with the modern and full of light look that the ground floor now has. It was a pleasure to work on this project and we are proud of the results.
Ready to Elevate Your Space? Request a Free Quote from Our Experts!
If you are interested in a free consultation and quotation, simply leave us a message or give us a call. Our team of experts is here to help you transform your home.