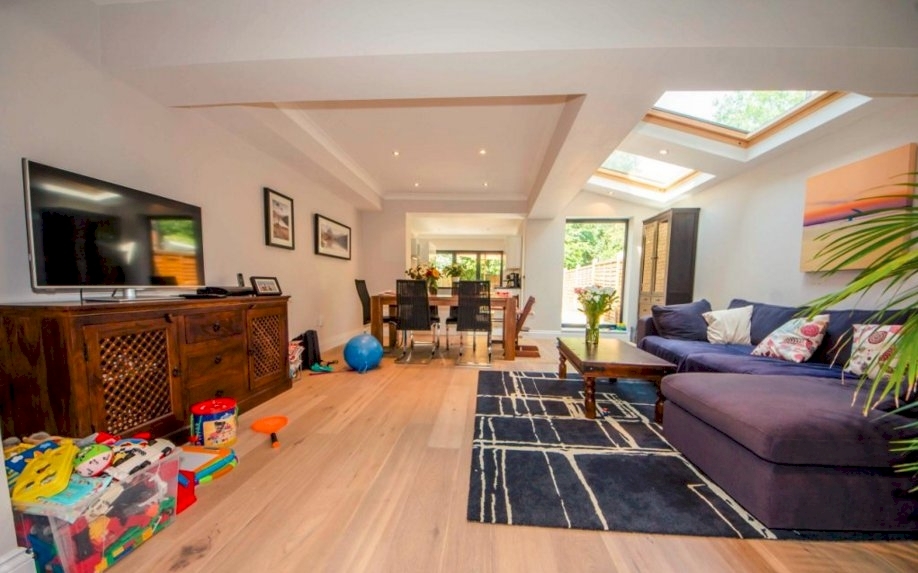 Side & Rear Kitchen Extension in Wimbledon, South West London
Dali Pro Services Ltd. undertook a side and rear extension project in Wimbledon, South West London, converting a dimly lit kitchen into a contemporary, luminous space with the installation of bi-fold doors and expansive windows. The comprehensive project also encompassed a full house refurbishment and a loft extension.
Our team at Dali Pro Services was entrusted with the renovation of a Wimbledon, South West London residence. The client expressed concerns about the limited natural light in the original kitchen. To address this issue, we recommended both side and rear extensions, which would incorporate bi-fold doors and two generously-sized windows. These additions transformed the once gloomy kitchen into a bright and modern area.
Beyond the kitchen extension, we executed a full house refurbishment, involving updates to both the interior and exterior of the property. Additionally, we constructed a loft extension, which not only added valuable square footage but also enhanced the home's overall functionality. The project was completed within the designated timeframe, and the client expressed immense satisfaction with the outcome.
Ready to Elevate Your Space? Request a Free Quote from Our Experts!
If you are interested in a free consultation and quotation, simply leave us a message or give us a call. Our team of experts is here to help you transform your home.