Many people tend to get nervous when even considering extending their house. All that struggle that includes budgeting, deciding the final project, choosing the right contractor and getting all building permissions might sound like too much trouble. On the other hand, unlocking the full potential of your home, getting an extra space without moving and increasing the value of the property is definitely worth it. To ease the hassle that can be met when extending your home we have prepared 7 questions you should be asking yourself when thinking about extending your house.
1. Why do I want an extension?
In terms of the quality of your future extension, you should definitely consider why you want or need to undergo such a project. If you plan on staying in your home 'forever' and want to enjoy it as much as possible, think about investing in high-quality materials that will last as long as possible and you yourself want to benefit from it. If you are planning on extending your home just for the sake of investment and increasing its value be careful about over-spending. Talk to an estate agent about the potential of the property in your area so you are sure that your extension will increase the house value and you will be able to sell it at the same time.
2. What is my budget?
Source: thedrum.com
One of the most important questions we ask our customers is what their budget is. Not for the sake of making as much profit as possible but for the sake of getting as much value as possible from the available budget. You definitely want as much as possible from your project and sharing this information with your architect or builder can help you in knowing whether your expectations are realistic. Bear in mind that house extensions and alternations are not zero VAT – this means adding another 1/6 of your budget. You should definitely get quotations from a few building companies and architects which will help you in determining whether the money you are planning to pay is reasonable and the cost of your extension won't surprise you.
3. How long will it take?
Source: blog.firstmalta.com
Home alternations can take up quite some time. Chance is, that from the start to completion the project will take a bit longer than originally planned but with careful planning, you can get pretty much close to your desired end date. There are a few steps that have to be taken into the consideration.
Initial meeting with your contractor, waiting for a quotation, designing the project and getting all the required permissions can take up to 1-2 months. Once the project construction started it can take to another 1-3 months depending on the complexity of the project. Therefore you must take into account that your life might get a little bit harder during that time, because of having builders in your home. When your budget or options allows it, consider spending the time during the construction living, not in a property that is being altered. Otherwise, prepare yourself with patience when having builders in your home for several weeks. Again, it's all about planning, being patient and of course choosing the right contractors.
4. Do I need a planning permission?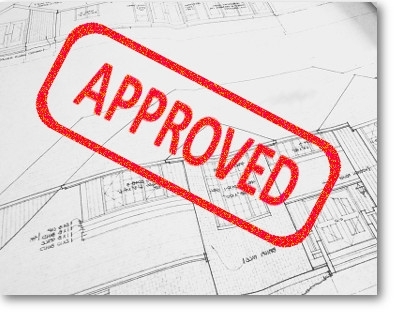 Source: www.oldfield-smith.co.uk
We live in a world where we have to follow the law. One of such laws which applies when planning a construction project is to think about applying for a planning permission. The good news is, that not all property alternations are subject to a planning permission. This applies to certain types of loft conversions, single-storey extensions or some types of sunrooms. It is good to check with your local planning officer or your architect/builder whether this applies to your planned project.
5. Do I need to consider building regulations?
Source: www.jeld-wen.co.uk
Building regulations set out minimum requirements for fire safety, energy efficiency, damp proofing, ventilation, structural integrity and other aspects that ensure a building is safe. Even though in some cases you don't need to have a planning permission for your alternation, you will almost definitely need to have a building regulation approval. Usually, all new building work has to comply with regulations. This typically includes house extensions, loft conversions, bathroom and toilet work that includes new drainage or plumbing, altered opening for new windows, building a new chimney, etc.
6. What about neighbouring properties?
Source: www.calgary.ca
Everybody wants to have a great relationship with their neighbours but we all know that this is not always the case. Saying from our experience objecting from neighbours when doing any building is becoming a hobby nowadays so its good to keep them informed right from the beginning until the very end. At the end of the day, their quality of life might get impacted considerably when doing more complex alternations. Important questions that attention should be paid to here are:
Do you share a party wall?
Can your project potentially cause any damage to your neighbour's property?
Will your new Extention cause overlooking?
Will my new alternation cause any daylight reduction to my neighbour's home/garden?
Who is the owner of a fence, hedge or trees between the properties?
7. How should I find reliable builders and architects?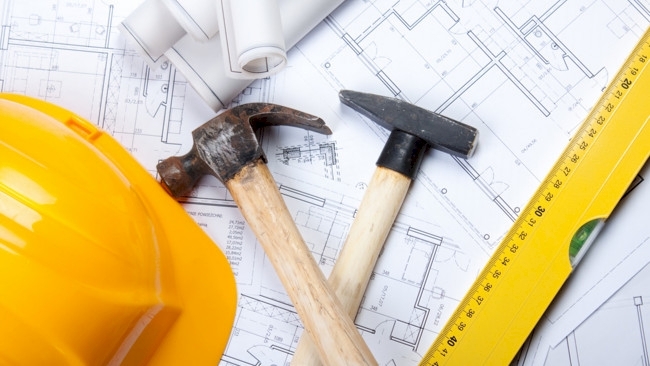 Source: blogs-images.forbes.com
Definitely, one of the most important steps (if not the most important) in the whole process of home alternation which can save you a lot of time, money and nerves.
Talk to your friends who might have already gone through similar projects. Ask your neighbours whether they have had their houses altered. Using a recommended contractor/architect is an essential step in getting exactly what you are expecting from such a project.
Also, use the internet. Soak in all the house extension ideas that can be found there. Look up contractors in your area, go through their portfolios and try asking them for a contact of previous customers so you can see their realised project for yourself.
In conclusion, giving a little thought and planning everything carefully and patiently will take you on a path of extending your home smoothly and to the desired finish.