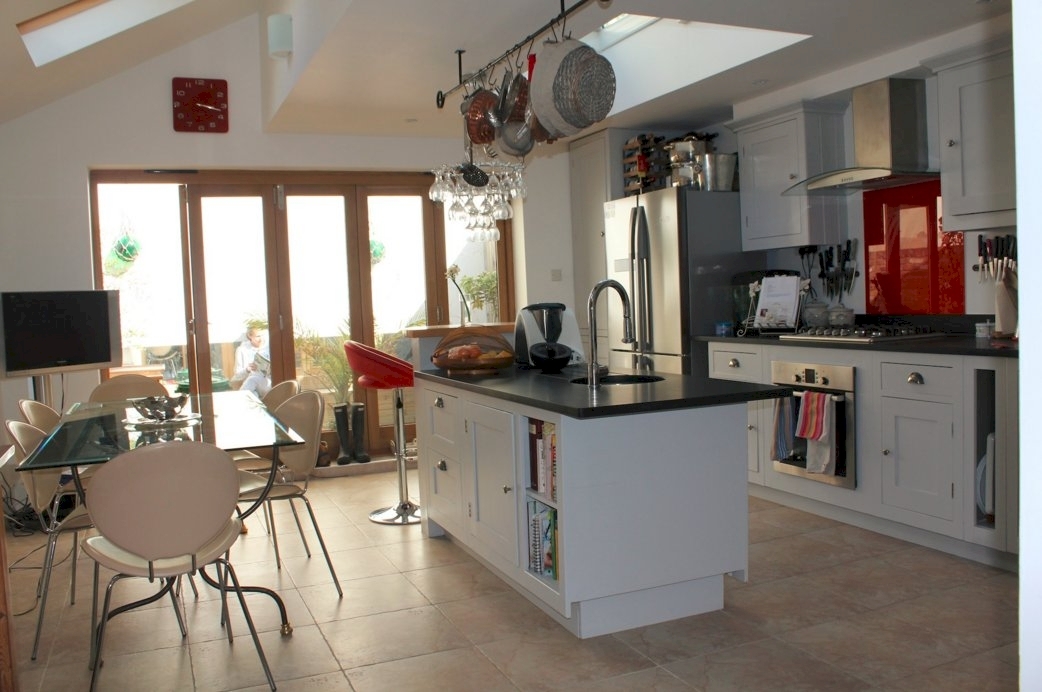 Complete House Refurbishment in Parsons Green, London
Dali Pro Services Ltd. has completed a full house refurbishment in Parsons Green, London, resulting in a stunning new build look throughout the interior. The project included a kitchen extension, 3 new bathrooms, a new en-suite, and a fully-renovated open-plan ground floor.
Our team was excited to take on this comprehensive refurbishment project in Parsons Green, London. The homeowners wanted to completely transform their home to create a modern and open living space, and we were up to the task.
We started by renovating the bathrooms, including the addition of a new en-suite. The bathrooms were given a modern and elegant look with sleek white finishes and marble accents.
The kitchen was also given a complete makeover, with a brand-new design and layout. We installed a sleek and modern kitchen with plenty of storage and counter space. The kitchen also includes a central island with bar stools, perfect for entertaining. To add even more natural light and open up the space, we built a kitchen extension. The extension includes large windows and bi-folding doors that open up to the garden.
In addition to the kitchen and bathroom renovations, we also painted and decorated the entire house. The final result is a beautifully transformed home that is full of natural light and has a chic and cohesive design. The homeowners were thrilled with the result and we were proud to deliver a high-quality project that exceeded their expectations.
Ready to Elevate Your Space? Request a Free Quote from Our Experts!
If you are interested in a free consultation and quotation, simply leave us a message or give us a call. Our team of experts is here to help you transform your home.