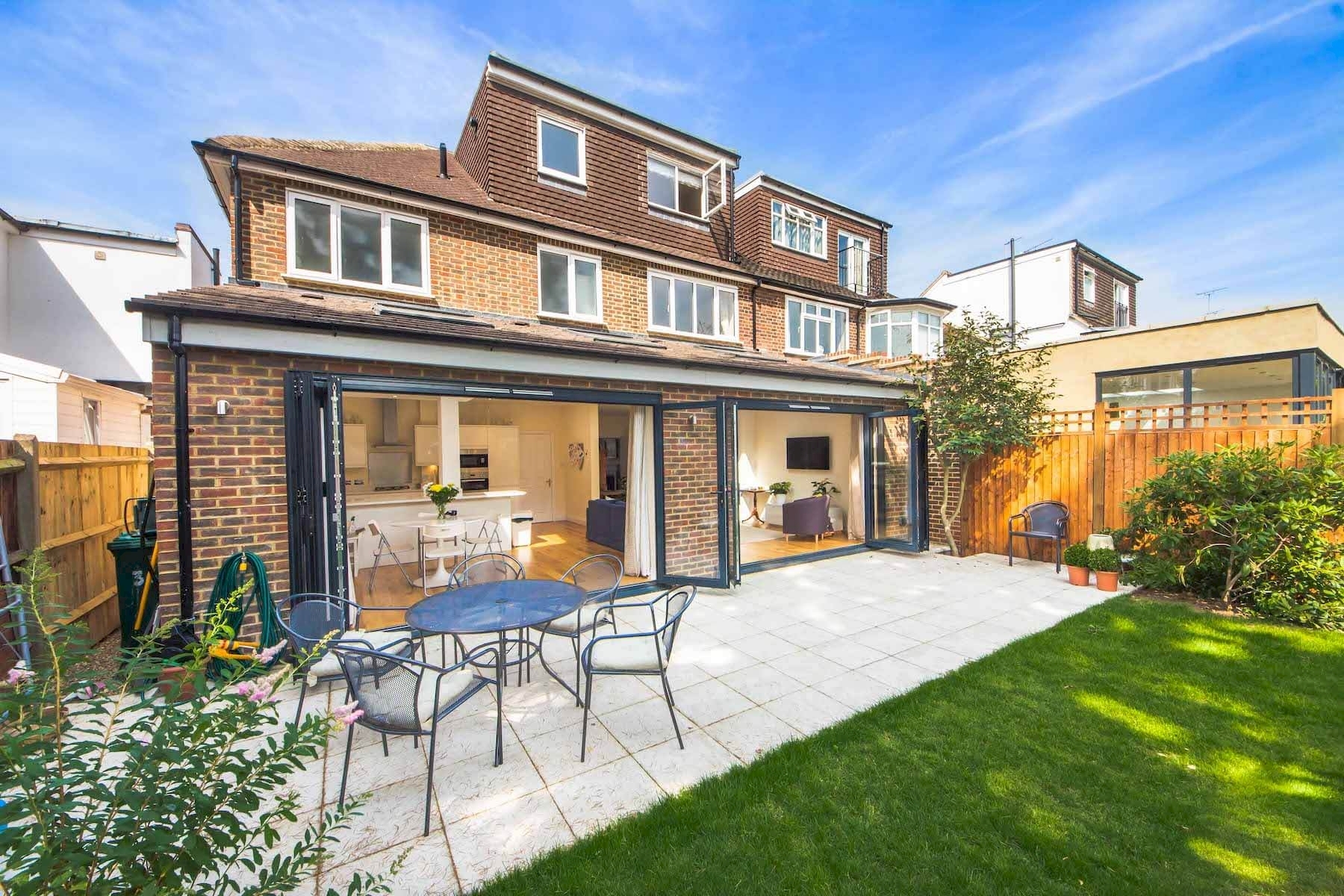 Our team at DPS was excited to take on this project in East Sheen, South West London. The homeowners wanted to add extra living space to their 3-bedroom house and asked us to help them create a 5-bedroom home with 3 bathrooms.
We successfully achieved this by completing a double-storey extension and a loft conversion. The finished result is a beautifully transformed home that has drastically increased the living space.
One of the standout features of this project is the vast, open kitchen area with a white kitchen and light wooden tiles. The space is filled with natural light thanks to the sizeable bi-fold aluminum doors and Velux windows. Underfloor heating under a beautiful wooden floor adds to the comfort and warmth of the space.
Other features of the project include a stunning stone fireplace, a walking wardrobe, and furniture installation. The homeowners were thrilled with the finished result and we were proud to deliver a beautifully transformed home that exceeded their expectations.
Ready to Elevate Your Space? Request a Free Quote from Our Experts!
If you are interested in a free consultation and quotation, simply leave us a message or give us a call. Our team of experts is here to help you transform your home.