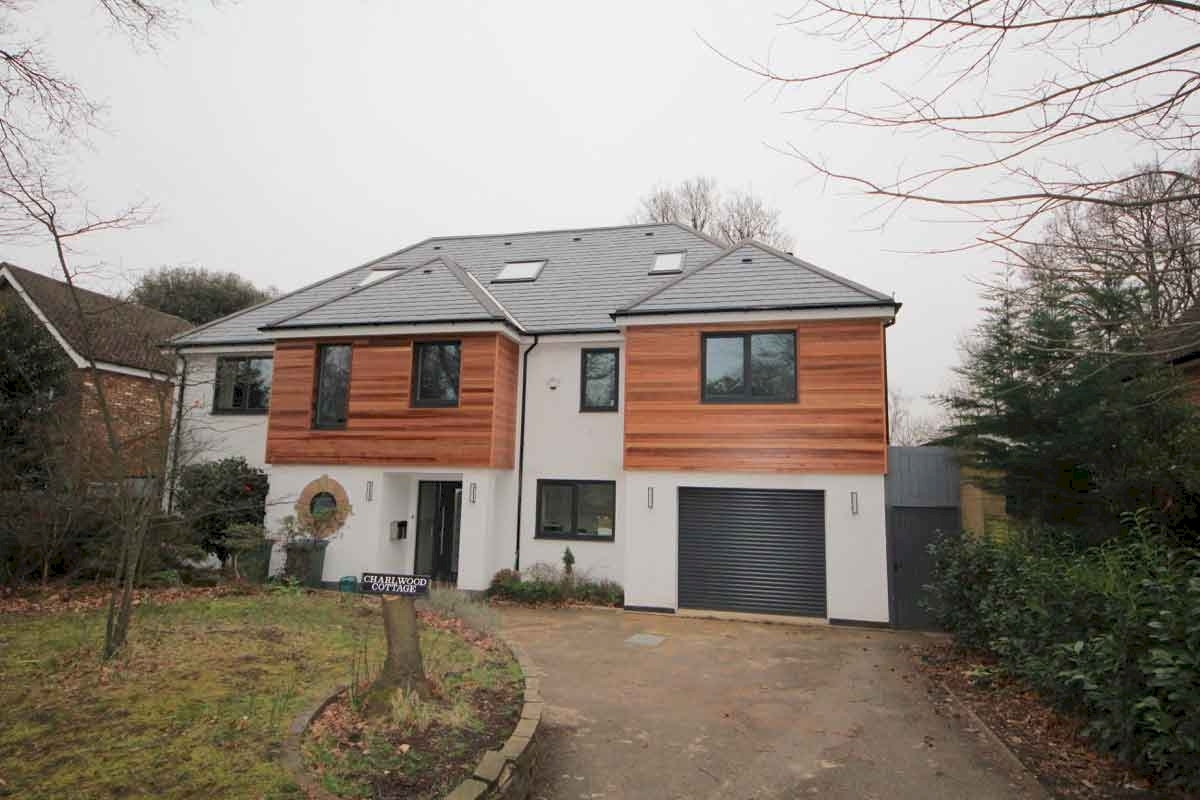 House Extension and Loft Conversion in Weybridge KT13
A stunning house extension in Surrey, this project involved adding a new first and second floor to an existing ground floor base. The finished result includes a beautiful master bedroom with a dressing area and en-suite bathroom, reconfigured bedrooms and hallway, and a new utility room.
Our team at DPS was excited to take on this project in Weybridge, Surrey. The homeowners wanted to add more space to their home, and we were able to deliver a beautiful new first and second-floor extension.
The finished result was a stunning second-floor master bedroom with a dressing area and en-suite bathroom. The master bathroom features a walk-in shower and a bath, and the bedroom has large windows that let in plenty of natural light. On the first floor, we reconfigured the bedrooms and hallway to accommodate new stairs and a new utility room. The outside of the house was also updated with a modern look, featuring partly wooden finishes.
Overall, this project in Weybridge was a great success. The homeowners were thrilled with the extra space and modern updates we were able to provide, and we were happy to deliver a high-quality project that exceeded their expectations.
Ready to Elevate Your Space? Request a Free Quote from Our Experts!
If you are interested in a free consultation and quotation, simply leave us a message or give us a call. Our team of experts is here to help you transform your home.