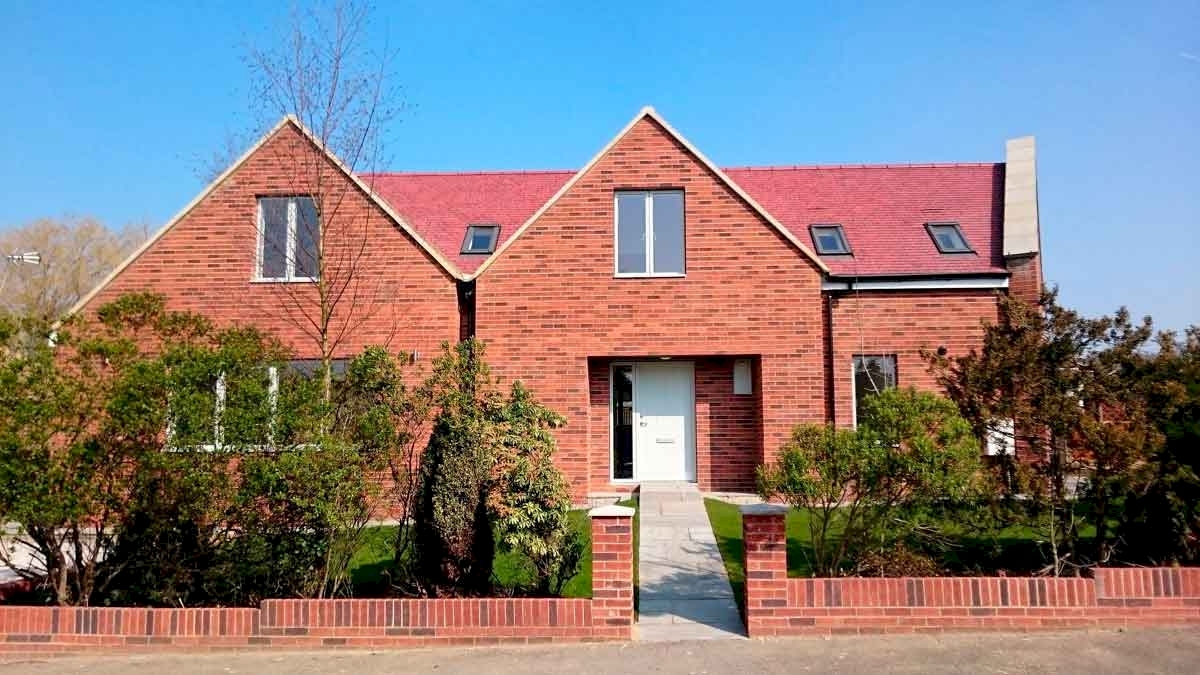 New Build in Claygate, Surrey
The new build in Claygate, Surrey was a complete custom project from start to finish. The client had initially only wanted to extend and refurbish their property, but after a thorough site survey and consultation with an architect, it was determined that the house was in such poor condition that it would be more cost-effective and practical to start from scratch and build a brand new house that would meet all current British Building Standards and Environmental Regulations.
The finished project was a stunning example of modern design and functionality. The property featured an open-plan ground floor with a large, white, high-quality kitchen as the centerpiece. The floors were finished with durable and stylish hardwood flooring. The property also featured a wooden patio and a lush, newly-installed lawn.
In addition to the aesthetic features, the new build was also designed with the latest technology in mind. The property was equipped with an intelligent home system that allowed for remote control of various features such as lighting, heating, and air conditioning. The property also featured underfloor heating, which provided a more efficient and comfortable heating experience for the residents. The property was also equipped with air conditioning, ensuring that the residents would be comfortable in any weather. Overall, the new build in Claygate, Surrey was a complete success and the client was thrilled with the final result.
Ready to Elevate Your Space? Request a Free Quote from Our Experts!
If you are interested in a free consultation and quotation, simply leave us a message or give us a call. Our team of experts is here to help you transform your home.