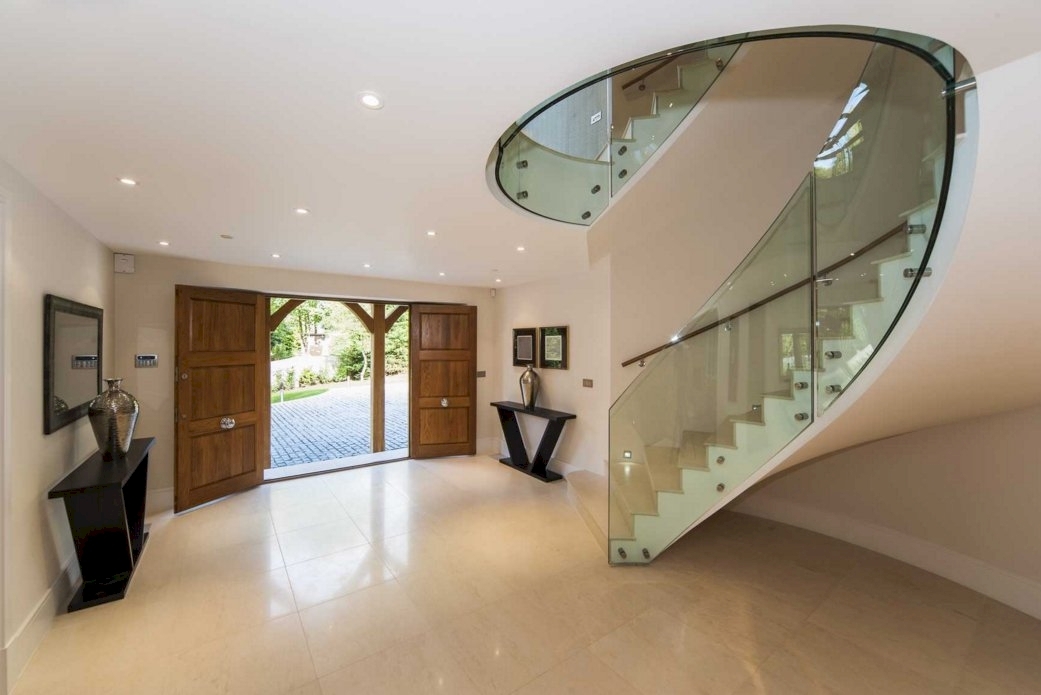 This brand new home in Cobham, Surrey is a true masterpiece of design and craftsmanship. The Arts & Crafts style of the home is evident from the moment you step inside, with a focus on intricate details and high-quality finishes. The lower ground complex is the crown jewel of the home, featuring an indoor swimming pool, wine cellar, home cinema, and large family room with doors that open out onto the courtyard.
The home is also highly functional and energy-efficient, with underfloor heating throughout, a fully fitted bespoke Italian kitchen/breakfast room, a contemporary curved glass staircase, and air conditioning to all the principal rooms. The garden backs South making it ideal for entertaining during the summer months with a wooden bifold door.
The attention to detail and the use of high-quality materials make this home truly stand out. The homeowner can enjoy the luxury of an indoor pool, wine cellar and home cinema, while also taking advantage of the energy-saving features that will help keep running costs to a minimum.
Ready to Elevate Your Space? Request a Free Quote from Our Experts!
If you are interested in a free consultation and quotation, simply leave us a message or give us a call. Our team of experts is here to help you transform your home.