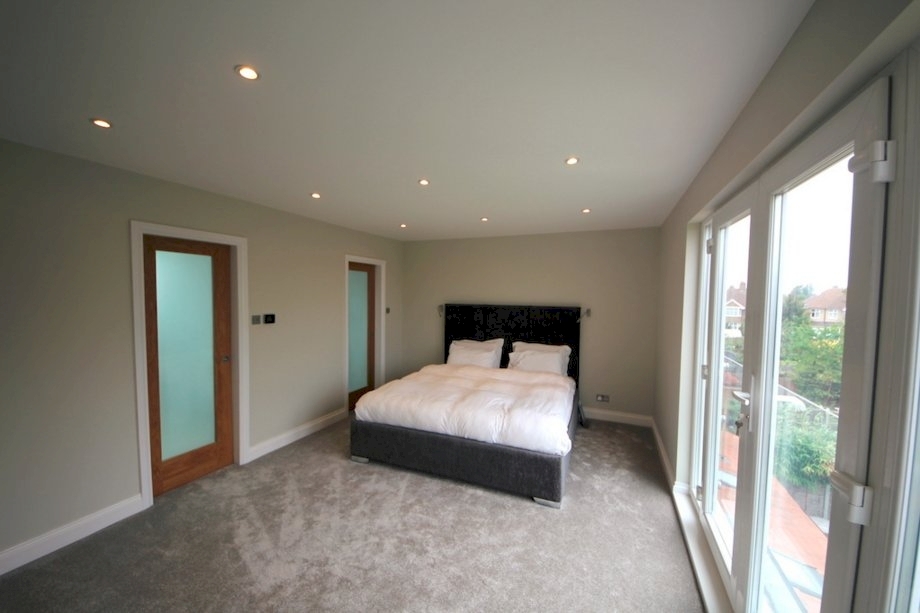 Contemporary Loft Conversion in Kingston
A family of four in Surrey was expecting a new addition to their family and needed to expand their living space. They contacted DPS Ltd. to discuss their options for a loft conversion. After consultation, the family decided to go through with a contemporary design for their loft conversion.
The project involved converting the existing 1930 gable roof into a stunning living space, complete with a new master bedroom, cloakroom, and bathroom. The gable roof was converted to a hip-to-gable design, with new roof tiles and a dormer added to the back of the house.
For a contemporary design touch, DPS Ltd. installed a glass Juliet balcony and glass balustrade. The added led lights and air-conditioning provided not only a sleek look but also a comfortable living space.
The project was completed to the satisfaction of the family, who now have a beautifully designed new master bedroom and additional living space for their growing family. The contemporary design and high-quality materials used in the conversion have also increased the value of their property.
Ready to Elevate Your Space? Request a Free Quote from Our Experts!
If you are interested in a free consultation and quotation, simply leave us a message or give us a call. Our team of experts is here to help you transform your home.