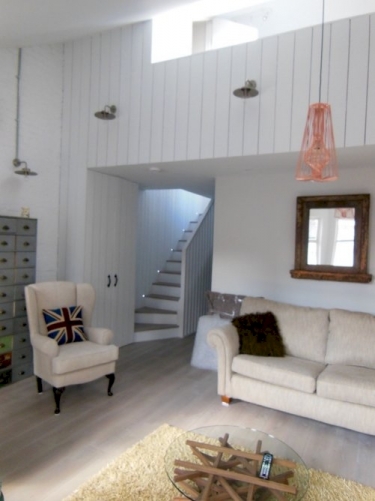 DPS was thrilled to work on this one-of-a-kind loft conversion project in a South West London home. The client wanted to make use of the unused attic space and requested a modern white kitchen to be installed in the loft area. The team at DPS rose to the challenge and created an amazing space that exceeded the client's expectations. The kitchen was fitted with all the necessary appliances and features, including a terrace that leads out from the kitchen, adding an extra element of functionality and beauty to the space.
One of the most interesting aspects of this project was the client's decision to have the kitchen in the attic, which is not something that is commonly seen. The white loft conversion stairs used in this project were a great fit for the house and blended seamlessly with the overall design. The result was a beautiful home that perfectly balanced traditional and modern design elements. The client was extremely satisfied with the outcome and DPS was proud to have completed another successful project.
Ready to Elevate Your Space? Request a Free Quote from Our Experts!
If you are interested in a free consultation and quotation, simply leave us a message or give us a call. Our team of experts is here to help you transform your home.