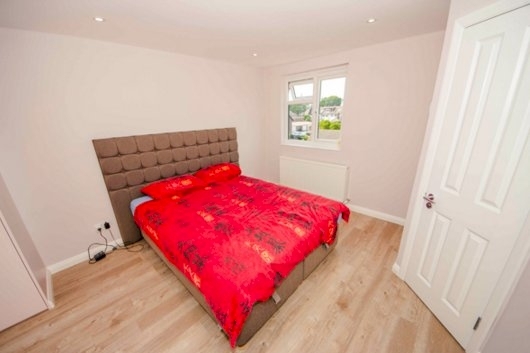 Loft Conversion in Worcester park, Surrey
A young family in Worcester Park, Surrey decided to convert their 1980s house's loft with the help of a local loft conversion specialist. After initial consultation and planning, the team was able to construct a new en-suite bathroom and additional living space to the home.
This young family in Worcester Park, Surrey was in need of additional living space in their 1980s home. After careful consideration, they decided to convert their unused loft into a functional living area. They reached out to a local loft conversion specialist for help with the project.
The team began with an initial consultation to understand the family's needs and design preferences. After a few days of planning, they were ready to begin the construction process. The team worked efficiently to convert the old gable roof void into a stunning living space. They converted the gable roof to a hip-to-gable design with new roof tiles and a dormer in the back.
One of the most important elements of the project was the addition of an en-suite bathroom. The family had previously only had one bathroom in the house, which was a major inconvenience. The en-suite bathroom was designed with a contemporary aesthetic and included a free-standing bathtub and modern fixtures.
To create a modern and contemporary design, the team installed a glass Juliet balcony and glass balustrade. They also fitted LED lights and air-conditioning to ensure the new living space was comfortable and energy-efficient.
The final result was a beautiful and functional living space that met the family's needs and exceeded their expectations. The addition of the en-suite bathroom and additional living space greatly improved the overall functionality of the home. Both the family and the team were very pleased with the results achieved.
Ready to Elevate Your Space? Request a Free Quote from Our Experts!
If you are interested in a free consultation and quotation, simply leave us a message or give us a call. Our team of experts is here to help you transform your home.