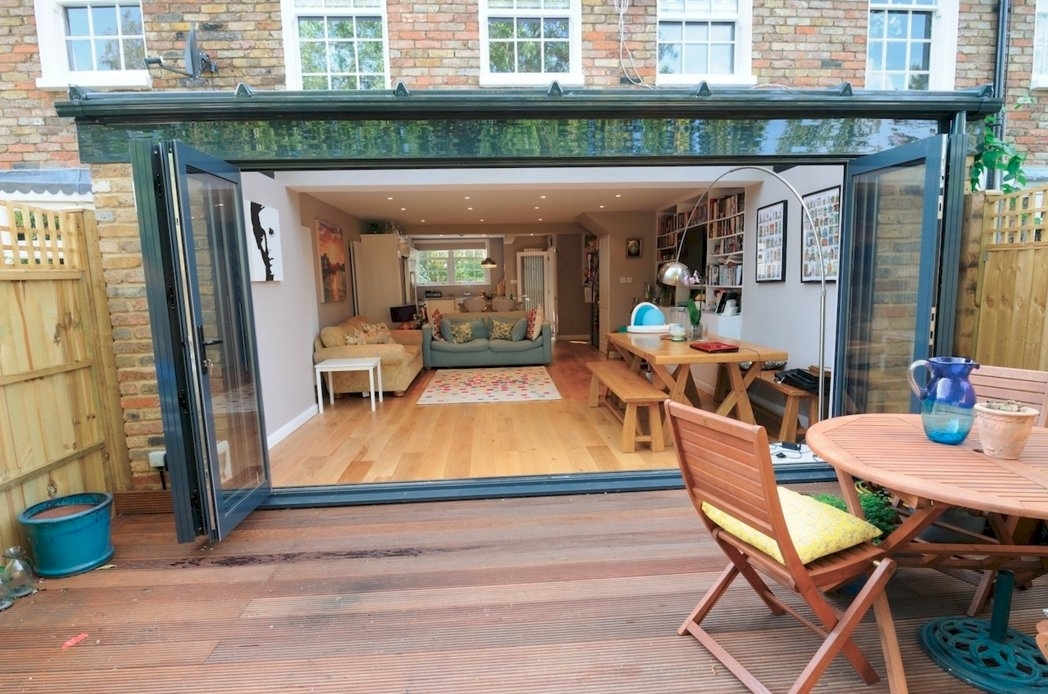 Dali Pro Services Ltd. was approached by a client who had recently purchased a 3-bedroom house in the beautiful area of Sheen, close to Richmond Park. The client wanted to create a spacious and modern home that would also increase the property's value. Our team worked closely with the client to design and construct a rear extension that would achieve these goals.
The extension included a full glass roof, which allowed natural light to flood the open space living, dining, and kitchen area. The kitchen itself was designed to be both functional and stylish, featuring a wine fridge and a kitchen island. In addition to the open plan ground floor area, we created 2 new bedrooms and 2 bathrooms, as well as a cloakroom.
The project was completed successfully and on time, and our client was thrilled with the final result. The house now boasts a modern and spacious interior, with a stunning kitchen at its heart. The property value also increased as a result of the extension, and a wooden decking was added to the back garden.
Ready to Elevate Your Space? Request a Free Quote from Our Experts!
If you are interested in a free consultation and quotation, simply leave us a message or give us a call. Our team of experts is here to help you transform your home.