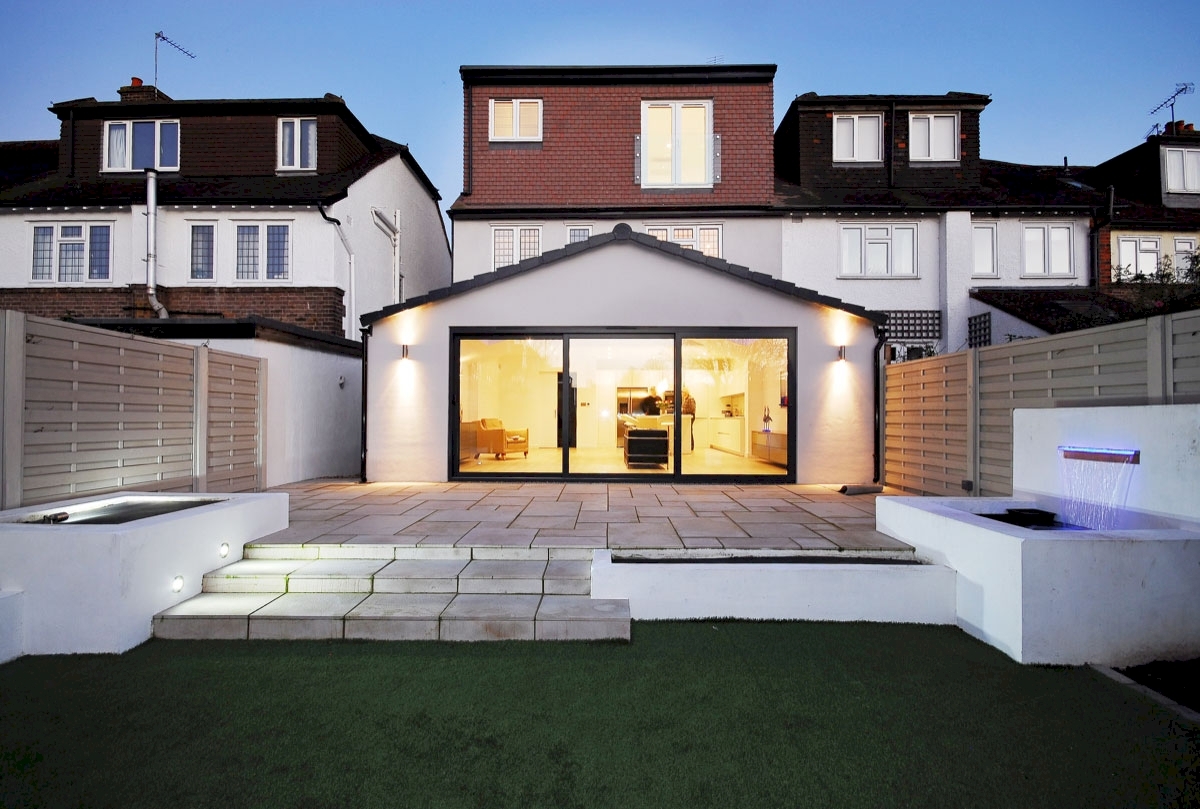 Our team at DPS was proud to take on this project in Richmond, London, where we have completed over 10 projects on the same street. The homeowners wanted to completely remodel their house to create a more functional and modern living space, and we were happy to help.
The project included a rear extension and a loft conversion, as well as a complete house remodel. The rear extension added a spacious and open kitchen and living area, with a white kitchen and large central island with bar stools. The bifold doors open up to a huge tiled patio, making the space perfect for entertaining.
The project included three new bathrooms, all finished in white with subtle brown tiles. The attention to detail and high-quality craftsmanship is evident in every aspect of this project.
The homeowners were thrilled with the finished result and we were proud to deliver a beautifully transformed home that exceeded their expectations. The positive feedback from the neighbors on this busy road in East Sheen is a testament to the high standard of work we consistently deliver.
Ready to Elevate Your Space? Request a Free Quote from Our Experts!
If you are interested in a free consultation and quotation, simply leave us a message or give us a call. Our team of experts is here to help you transform your home.