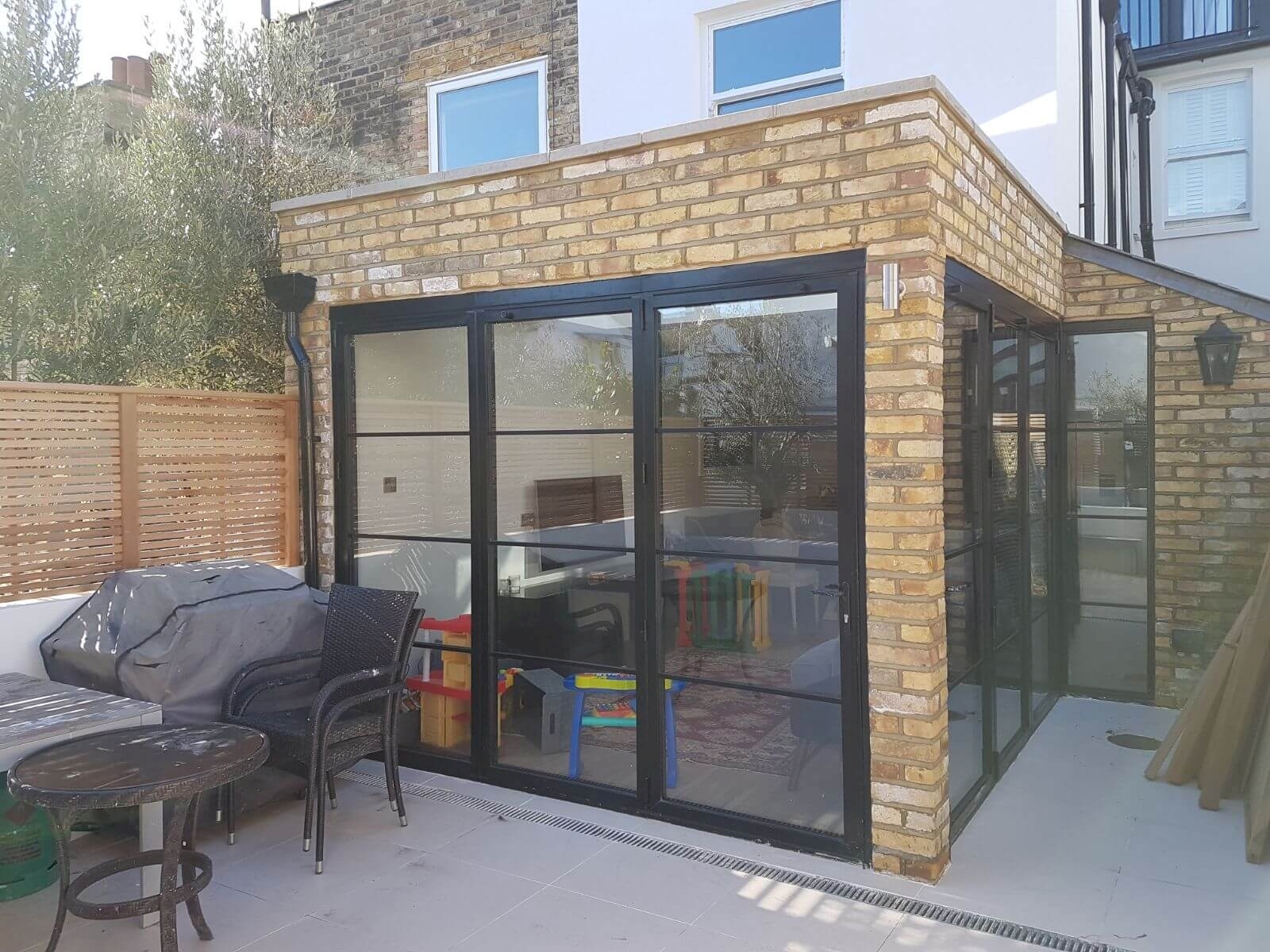 Kitchen Extension in Chiswick, London
This Kitchen extension project in Chiswick, London by Dali Pro Services Ltd is a beautiful blend of modern and traditional design. The extension was constructed using reclaimed yellow London stock bricks to match the existing building and features steel bi-fold doors for added character.
The extension includes a peaceful garden with small trees and large doors that let in plenty of natural light. Inside, you'll find a spacious kitchen with Velux windows, perfect for enjoying the view while you cook. The bi-fold doors add a touch of industrial design and are a popular choice for modern renovations of Victorian homes. A wide variety of bi-fold doors on the market, but we believe that this one was the best choice for this particular project. The new kitchen is functional, bright, and beautiful.
Ready to Elevate Your Space? Request a Free Quote from Our Experts!
If you are interested in a free consultation and quotation, simply leave us a message or give us a call. Our team of experts is here to help you transform your home.