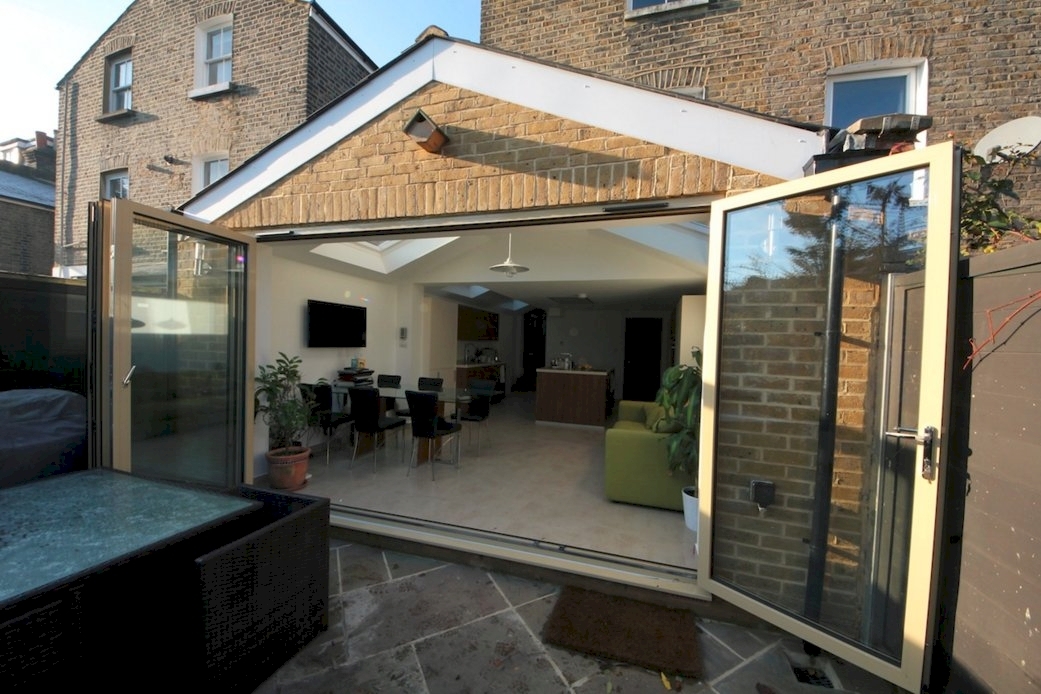 Side & Rear Extension in East Putney, South West London
Dali Pro Services Ltd. completed a side and rear extension for a Victorian terraced house in East Putney, South West London. The project transformed a dark, narrow kitchen into an expansive, light-filled kitchen and family room. The extension features a new utility room, WC, and a fitted German kitchen with a spacious kitchen island.
Our East Putney clients envisioned converting their Victorian terraced house into a more contemporary and spacious dwelling. The original kitchen was cramped and dimly lit, prompting the homeowners to seek a brighter space to serve as the heart of their home.
To realize this vision, we designed and constructed a side and rear extension for the property. The ground floor was expanded sideways into an unused yard area and backward into a space formerly occupied by an external WC. This expansion facilitated the creation of a significantly larger kitchen and family room.
We incorporated an internal light well between the old and new sections of the house, adding a distinctive design element to the interior. The new roof's internal structure was exposed within the light well, creating a sense of rhythm and texture.
The extension also includes a new utility room and WC, addressing deficiencies in the home's original layout. We installed a fitted German kitchen with a sizable kitchen island and integrated appliances, further enhancing the London house.
The clients were delighted with the final outcome of the extension, which now provides them with an attractive and functional space ideal for family living and entertaining.
Ready to Elevate Your Space? Request a Free Quote from Our Experts!
If you are interested in a free consultation and quotation, simply leave us a message or give us a call. Our team of experts is here to help you transform your home.