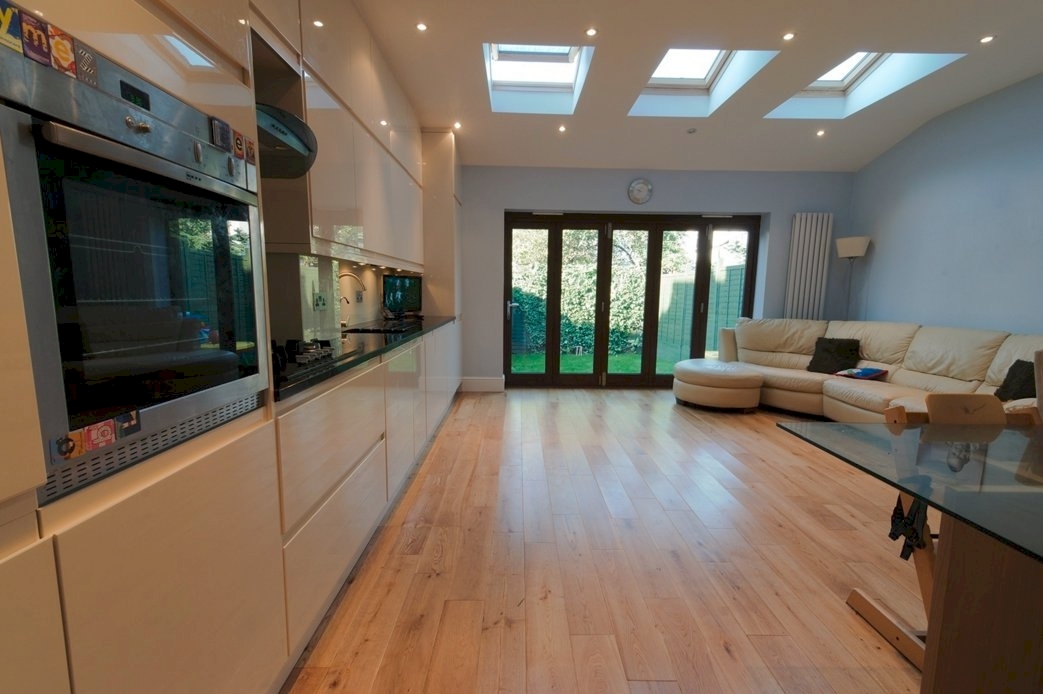 Rear house extension in Hammersmith, London
Our client in Hammersmith, London approached us with the goal of extending their home to include a new kitchen and resting area. One of the key priorities for the client was to keep the ceiling as high as possible and incorporate natural light throughout the space.
Our team at Dali Pro Services began by designing the extension, taking into consideration the client's preferences and needs. We then managed the construction process, ensuring that all aspects of the project were completed to the highest standard.
One of the most important aspects of the project was to incorporate as much natural light as possible into the space. To achieve this, we installed large windows and skylights, which not only provided plenty of light but also created a bright and airy atmosphere. We also paid attention to the design of the kitchen and resting area, making sure that it was functional and stylish.
The final result was a beautiful and spacious rear extension that our client was thrilled with. The high ceilings and ample natural light created a warm and inviting space that the family could enjoy for years to come.
Ready to Elevate Your Space? Request a Free Quote from Our Experts!
If you are interested in a free consultation and quotation, simply leave us a message or give us a call. Our team of experts is here to help you transform your home.