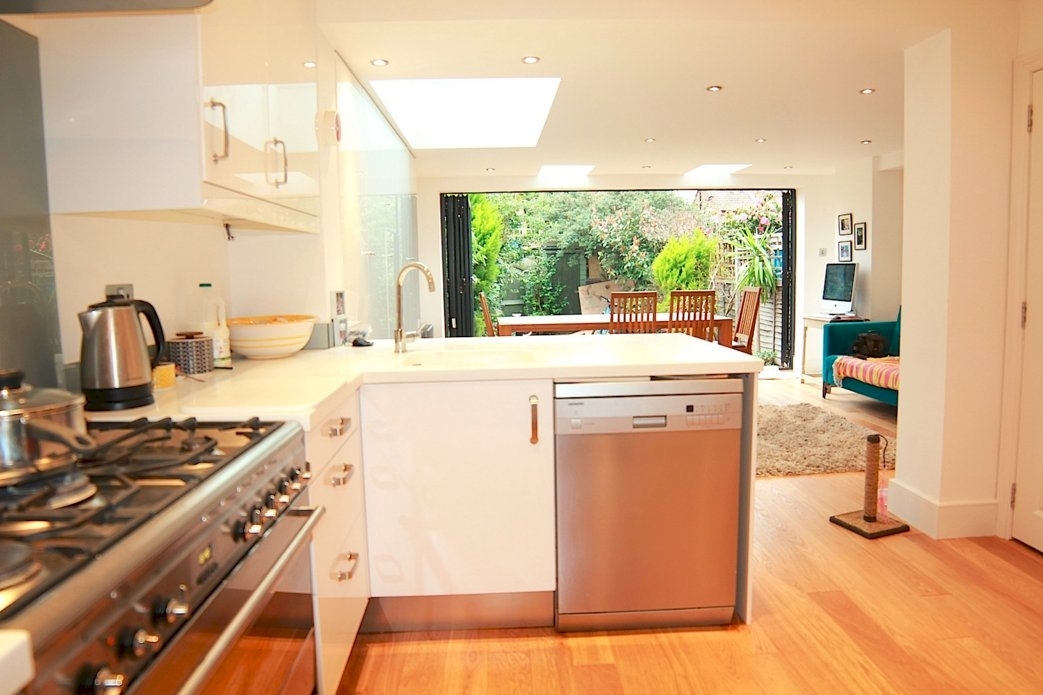 Our young family clients had always dreamed of having a large kitchen where they could cook and entertain guests. After consulting with the specialists at Dali Pro Services Ltd, they decided to add a rear extension to their existing kitchen to achieve the extra space they desired.
The extension was built to the highest quality and included a utility room, an open-plan kitchen with a dining area, and a superb wooden floor that fit the design perfectly. The client also decided to have a 2-leveled roof at the extension, which created an interesting design and secured by big skyline windows. It was a great choice as it allowed natural light to flood the space, creating a bright and airy feel.
The finished project was a complete success and the clients were thrilled with the result. They now have the spacious kitchen of their dreams and are able to entertain guests in style. Dali Pro Services Ltd. is proud to have been a part of this project and to have provided such excellent service to our clients.
Ready to Elevate Your Space? Request a Free Quote from Our Experts!
If you are interested in a free consultation and quotation, simply leave us a message or give us a call. Our team of experts is here to help you transform your home.