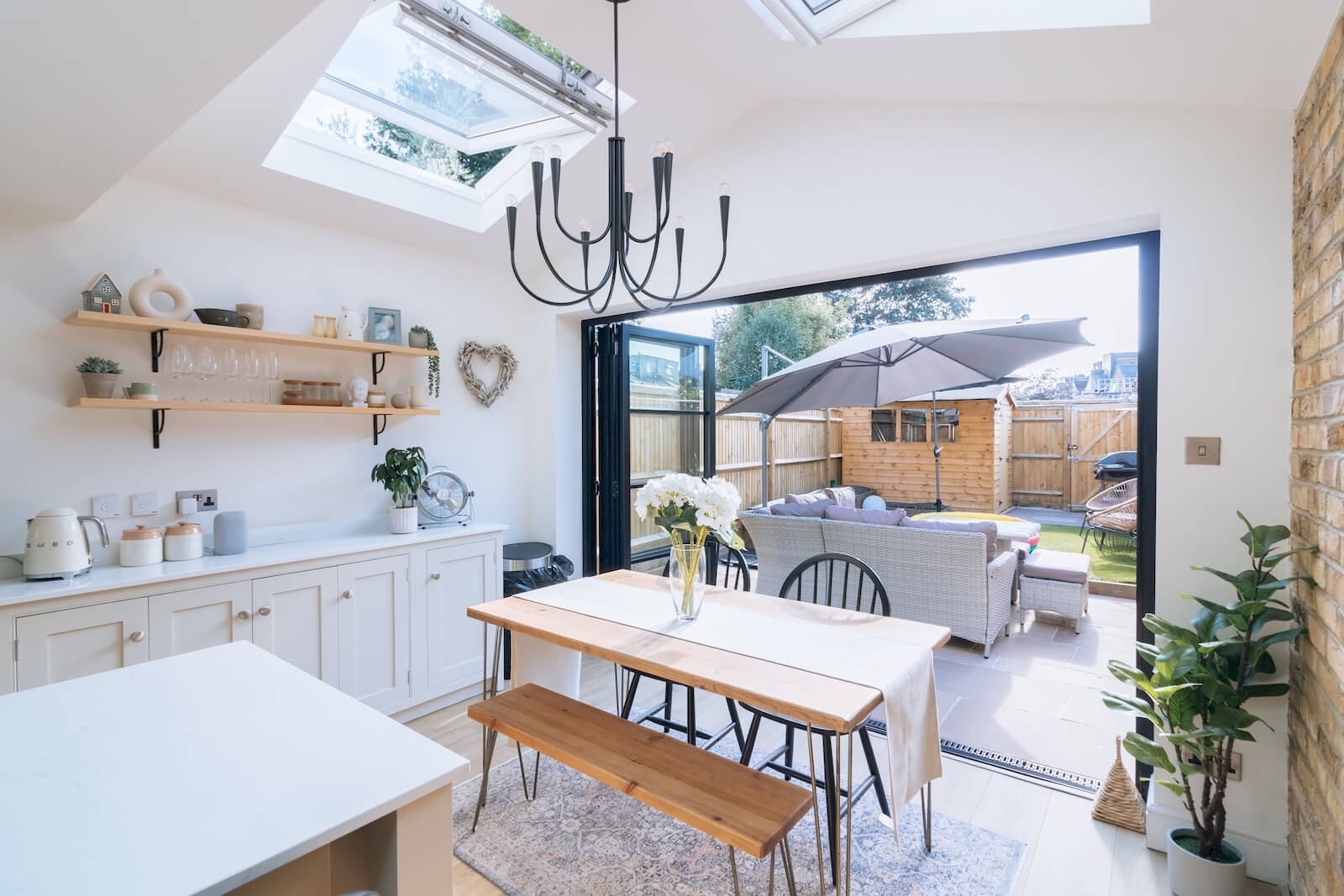 Loft & Home Extension in Twickenham, London
This Twickenham, London project involved a complete house renovation, including a loft conversion with two new bedrooms and a bathroom, and a side return extension with a new kitchen. The finished result is a bright and modern home that has been transformed beyond recognition.
Our team at DPS was excited to take on this challenging project in Twickenham, London. The homeowners wanted to completely renovate their house to create a brighter, more modern living space, and we were up to the task.
We started by converting the attic into a usable space, adding an L-shaped dormer and creating two new bedrooms full of natural light. The bathroom in the loft was kept simple and elegant, with all-white finishes and brown wooden accents.
To continue the theme of light and openness, we also created a side return extension. The new kitchen features a stunning apex roof and a yellow London brick feature wall that adds a pop of color. The bifold doors open up to the patio and garden, making the space perfect for entertaining. The kitchen also includes a large central island with bar stools. In addition to the kitchen, the side return extension also includes a new home office that is flooded with natural light.
Throughout the renovation, we focused on creating a bright and modern living space that would suit the homeowners' needs and style. The finished result is a beautifully transformed home that is full of light and has a chic, cohesive design. The homeowners were thrilled with the result and we were proud to deliver a high-quality project that exceeded their expectations.
Ready to Elevate Your Space? Request a Free Quote from Our Experts!
If you are interested in a free consultation and quotation, simply leave us a message or give us a call. Our team of experts is here to help you transform your home.